Maximo Alvarez, a Cuban immigrant turned American businessman, has a dire warning about the direction of America.
Alvarez, who escaped communist Cuba nearly 60 years ago, sat on a business roundtable last week that included top business leaders, politicians, and even President Donald Trump.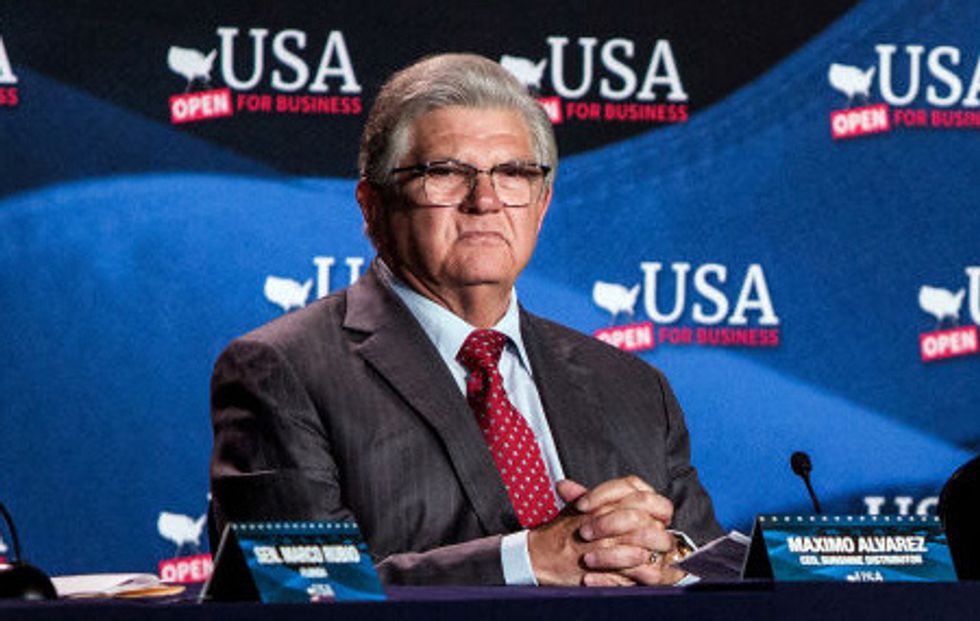 Scott McIntyre/Bloomberg via Getty Images
During the event, Alvarez explained that "communists" are now trying to force Americans to swallow the same "pill" that Fidel Castro tricked Cuban into swallowing during the Cuban Revolution.
"What is happening in our backyard today, I experienced as an 11-year-old. I remember vividly all the promises that a guy named Castro gave, and how 99% of the people swallowed the pill," Alvarez said.
According to Alvarez, Castro was selling the same bill of free goods to Cubans that far-left politicians are attempting to sell Americans today…….READ MORE